Online training workshop for mental health professionals including psychologists, psychiatrists, therapists, counselors, social workers and others.
Friday, June 18, 2021
Registration 8:30am Program 9am to 1pm
Presented By: Jeremy Frank, Ph.D., Megan Fleming, Ph.D., Alex Ott, MA, LMFT, Chantal Jauvin, MBA
Location: Online Workshop
4.0 CE Credits
This workshop is for professionals interested in working with couples where one or both partners struggle with addiction or is in recovery.  We will introduce couples theory and addiction treatment, the role of sex, intimacy, eroticism and trust in addiction and recovery.  We will present The ASCENT Approach, six factors and practices which therapists and clients can consider to aid and support couples recovery.  Recorded video case presentation with live attendance of a couple will aid in developing understanding of stages of assessment, treatment and recovery. As a result of attending this workshop clinicians should deepen their interest and build confidence in doing this essential and ubiquitous work.
Objectives:
List and summarize some basic couples theory and techniques.
Explain the "stepped-up" concept of care in substance use disorder work and treatment and provide examples from their own clinical work of recommendations for higher levels of care.
Demonstrate examples of harm reduction treatment for substance use disorders.
List at least two to three practices which are part of The ASCENT Approach.
Apply The ASCENT Approach to any client with whom they work and describe how any of the practices might aid in recovery for that couple.
Describe the changes that often happen as a result of treatment for couples in terms of "rupture and repair".
Recite some common intimacy or sexual difficulties that couples have.
List couples relationship sex questions, comments, homework assignments or suggestions that they can use with couples which they previously had not known before attending the workshop.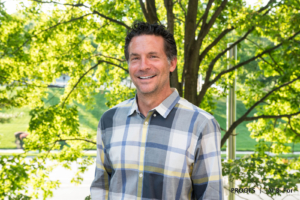 Dr. Jeremy Frank CADC is a licensed clinical addiction psychologist and certified alcohol and drug counselor and director of Jeremy Frank Associates in Bala Cynwyd. Jeremy Frank Associates, specializes in treating substance use disorders for individuals, couples and families. Their focus is on both harm reduction, long-term recovery and abstinence and evidence-based techniques. They use a variety of approaches including behavioral, psychodynamic, cognitive-behavioral, mindfulness-based relapse prevention, motivational interviewing and twelve-step facilitation models.
Jeremy is proud of being 30 years clean and sober himself and believes there is nothing more important than social support in recovery whether it is received from friends, treatment providers, family or significant others. He looks forward to this workshop to be able to present a new method to support our understanding of treating couples in addiction and recovery. The ASCENT Approach he co-created with Chantal Jauvin Esq offers couples a series of six practices to focus on empirically important areas of a couple's relationship and life.
Jeremy is the past Coordinator for Temple University's Campus Alcohol and Substance Awareness Program and past Assistant Director of the University of Sciences Student Health and Counseling. He is a credentialed provider with The Lawyers Concerned for Lawyers Provider Network for Pennsylvania providing addiction treatment to attorneys with drug and alcohol problems and he is an approved provider of clinical services to the National Basketball Association (NBA) and the National Basketball Players Association (NBPA), providing addiction treatment to NBA players and their families in the Player Assistance and Anti Drug Program.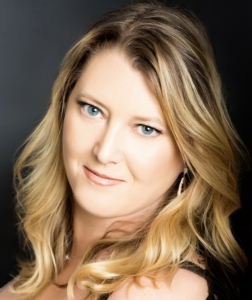 Dr. Megan Fleming is a licensed clinical psychologist and nationally recognized certified sex and relationship therapist. Certified as a diplomate in sex therapy through the American Association of Sex Educators, Counselors and Therapists (AASECT) and IMAGO couples therapy, she's also a clinical instructor at the Weil Cornell Medical College at New York Presbyterian Hospital.
She is the founder and former Director of the Sexual Health & Rehabilitation Program (SHARP) at Beth Israel Medical Center. SHARP was a unique multidisciplinary program that brought together specialists in Urology, Gynecology, Psychiatry and Sex Therapy to provide state-of-the art assessment and treatment of sexual disorders and the impact these have on both individuals ad their relationships.
In private practice, Dr. Fleming has over 20 years of experience working with individuals and couples to break through what's holding them back from getting the sex and relationships they want. She helps her clients become conscious of the patterns in their lives, what they did and didn't get from their family of origin and how they show up in the world and in their relationships.  With this awareness, her clients are better able to enjoy relationships that are greatly improved and fulfilling, but also able to decide what they do and don't want to hand down to their loved ones.
Known for her practical advice and easy to follow guidance, Dr. Fleming is a sought after speaker and media go to expert for all aspects of sex & relationships; she's been featured on Anderson Cooper, Oprah Winfrey Network, MSNBC, Cosmopolitan, Men's Health, Women's Health, Maxim and The New York Times among others. You can hear Dr Fleming answer sex and relationship questions weekly on August McLaughlin's Girlboner Radio Podcast.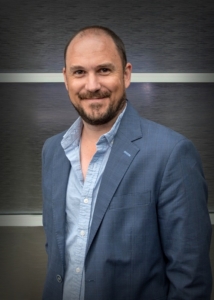 Alex Ott has a Master's Degree in Counseling from St. Edward's University, and is a Licensed Marriage and Family Therapist. Alex began his career in pediatric oncology at Dell Children's Hospital in Austin, Texas, counseling families, and their children in various stages of cancer treatment. Believing in a systemic approach to care, Alex completed his clinical hours at Austin Family Institute; a premier training site for systemic theory and family therapy across a broad spectrum of focus. Alex took his love of family therapy and opened his own private practice in 2011, where he treated individuals, couples, and families on a sliding scale to allow for a more inclusive and diverse clientele.
Alex continued private practice while taking a position as lead therapist in a Partial Hospitalization Program in 2015. An adjunct professor at St. Edward's University's Master of Arts in Counseling Program, Alex taught a graduate studies course in drug abuse, treatment and therapy, pharmacology, and neurobiology. Alex considers the process of therapy an ongoing conversation, free of directives and open to curiosities and wonder. Narrative Therapy, Brief Structural Therapy, and Mindfulness, are among the approaches to care Alex utilizes to help improve the lives of those he sees. Alex's open, empathic stance creates a welcoming environment to explore together the solutions that are unique to each individual. Alex is currently the Lead Couple's Clinician at Jeremy Frank Associates in Bala Cynwyd.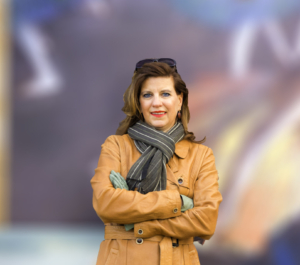 Chantal Jauvin is an attorney and writer. She began her career in trade law with a top-tier Canadian law firm. After completing her MBA at Manchester Business School, she worked as in-house counsel for Conair Corporation and eventually as General Counsel for Western Union a Fortune 500 company. Ms. Jauvin has lived in Japan, Mexico, Cambodia, Russia, Austria and the U.S. She negotiated in Paris, Buenos Aires, and Sao Paulo often enough to almost call these cities home. She has addressed the Central Banks of Spain and South Africa, worked with companies from Ghana to Uzbekistan, and mentored attorneys from Dubai to Mumbai.
Ms. Jauvin knew how to negotiate from Argentina to Russia, handle herself as General Counsel of a global company and close a $300 Million deal in Mexico. What she did not know was how to save the man she loved from addiction. It took her years of therapy, Al-Anon meetings and couples' workshops to realize that each of them had to heal and learn new skills before they could enjoy their relationship. Ms. Jauvin, a storyteller at heart, wrote Love Without Martinis – How Couples Build Healthy Relationships in Recovery, Based on Real Stories to give voice to the couples who have navigated the road from addiction to a healthy relationship. Together with Dr Jeremy Frank, PhD, CADC, they developed a framework for couples in recovery called the ASCENT Approach also included in the book.
Ms. Jauvin's first book The Boy With a Bamboo Heart: The Story of a Street Orphan Who Built a Charity was published by Maverick House (2015) and translated into two languages.